Multi-Sport Training
October through April 2023
Get fit this fall and winter with multi-sport training from Together We Tri. All distance and ability levels are welcome. Come as you are. Training is adjusted to your skill level. Program is delivered by professional coaches with experience training beginners as well as more experienced athletes.
Each month includes 4 Sunday swim sessions, 4 Tuesday swim sessions, and 4 Saturday brick (bike & run) workouts. Each session includes 10-15 minutes of strength training.
Program is offered at Glenview Park Center, 2400 Chestnut Ave, Glenview.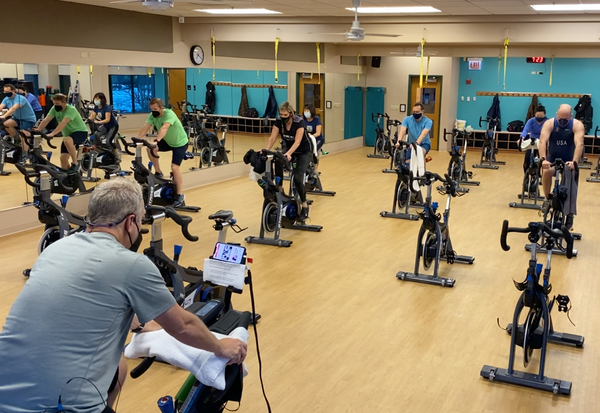 Multi-Sport Training Sessions:
Tuesday 7:15pm - 8:15pm - swims

Saturdays 6:50am - 7:50am - brick (bike & run) We use Stages indoor cycle bikes in the spin studio with adjacent track

Sundays 7:00am - 8:00am - swims
A la carte sign up options. Choose what works for your schedule.

$80 per month for 4 single sport sessions (e.g. 4 Tuesdays in October)

Drop-in sessions available for $25 per 1 hour session
All Access Membership Package:
$1299 for October thru April (7 months) ($381 in savings) or monthly auto payments of $199.
Includes all Tuesdays, Saturdays, Sundays (84 training days in total), training plans, coach support for off season racing, and additional workouts in our TWT custom app.